[WATCH] David Bowie guitarist Mark Pritchett on his life with Bowie and love of Malta
In an exclusive interview, Ziggy Stardust-era David Bowie guitarist Mark Pritchett speaks to MaltaToday about his five-year stint with Bowie, his subsequent career away from the spotlight, and his enduring love for Malta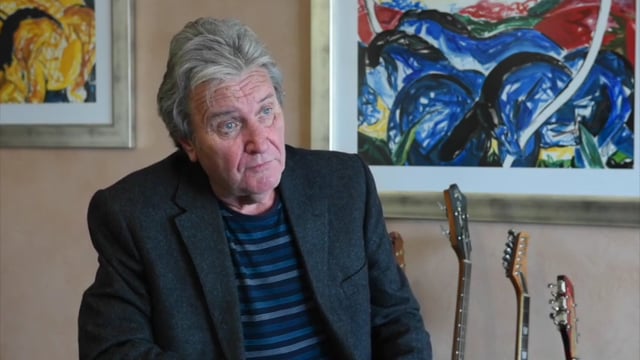 David Bowie guitarist Mark Pritchett speaks to MaltaToday • Video by Ray Attard
On one of his frequent visits to Malta, former David Bowie guitarist Mark Pritchett chatted to us about his early years with the legendary musician, his subsequent career as a songwriter and sales executive for top British newspapers Daily Express and The Mirror, and his enduring love for Malta.
Having served as guitar player for David Bowie during the crucial years of 1969-1974 - which encompassed among others Bowie's Ziggy Stardust persona - Pritchett told us about his humble beginnings with Bowie at his Beckenham Arts Lab, after which he struck a close creative friendship with Bowie which led to him helping pen classic songs like Life on Mars?, The Man Who Sold the World, Starman and many others.
"He was difficult to work with sometimes," Pritchett said of Bowie, "but he was fantastic to work with most of the time".
Pritchett also lavished praise on Malta, whose history he had been fascinated by as a student at university. The guitarist said he found Maltese people incredibly cordial and generous, and of holding to "high standards".
See the full interview in our video. Videography by Ray Attard