Malta's tunnel ferry from Valletta to Sliema clinches UNESCO's green light
It will take just 20 minutes to travel from Sliema to the Three Cities thanks to a tunnel ferry system that will connect harbour towns and capital Valletta
The tunnel drilling project being proposed by the AX Group under Valletta to will link Sliema with Cottonera has been given approval by UNESCO, according to tvm.com.mt.
The tunnel is the brainchild of developer and hotelier Anglu Xuereb who has clinched a concession to create the first ever ferry tunnel beneath Valletta to link Sliema to the Three Cities - the original completion date was scheduled to be summer 2017, to be functional by 2018, in time for the city becoming the European Capital for Culture.
It is a €10 million project launched through a concessino from Projects Malta, which Xuereb is confident can be completed within 18 months after the conclusion of government agreements.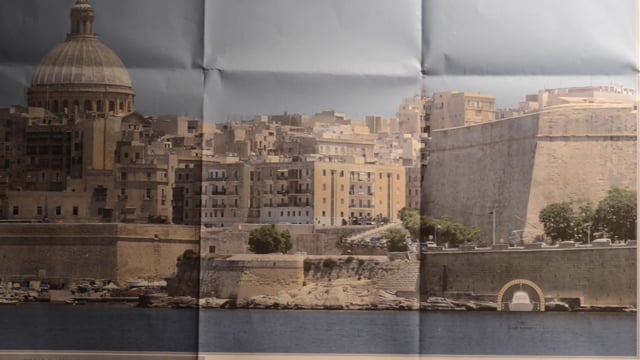 €10 million ferry tunnel under Valletta to be functional by 2018
"The new system will see the already operating ferry services from Sliema to Valletta, and from Valletta to the three cities, but it will give commuters the possibility to travel straight from Sliema to the three cities and vice versa," Xuereb has said, explaining that the tunnel will through Valletta from near Marsamxetto harbour near the water polo pitch, running all the way underneath Valletta and exiting near Lascaris Wharf.
A trip from Sliema to the Three Cities is expected to take some 20 minutes, through a tunnel 7m wide with a system of traffic lights to make sure that only one boat passes at a time. AIG Projects, who helped design the 14km underground tunnels for the Msida flood relief project, are involved in the project.
The project naturally has government backing, with minister Konrad Mizzi, who runs Projects Malta, and transport minister Joe Mizzi saying this is one of the alternatives to current transport modes that will also reduce carbon emissions.
"Our aim is to keep the service running on the early hours of the morning to allow people to use the service even at night," Xuereb has said of the ferry, which can be expected to projected to have over 1.5 million passengers over the first 10 years.