[WATCH] MDA signs memorandum of understanding with Sicilian developers association
A cooperative agreement between the Malta Developers Association and ANCE Ragusa will seek to further enhance professionalism and scrutiny in the industry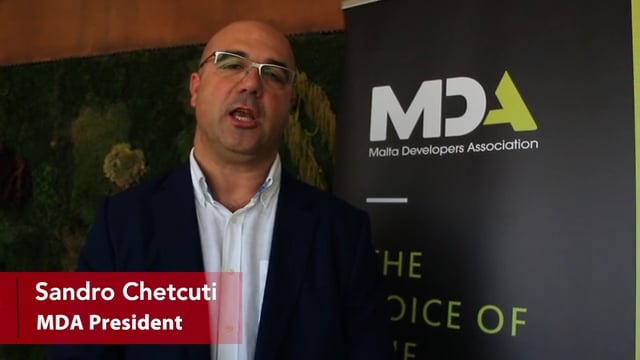 MDA signs MOU with ANCE Ragusa
The Malta Developers Association (MDA) have signed a memorandum of understanding (MOU) with Sicilian construction agency, ANCE Ragusa, as the two stakeholders hope to raise the bar in efficiency.
MDA President Sandro Chetcuti expressed his satisfaction about the collaboration, saying that it will help both associations to take the development industry to the next step in their respective countries.
ANCE, which represents all the major players in the industry around Italy, has individual representation in each region of the peninsula.
"The MDA has achieved national success, but now this memorandum of understanding will take things a step further. Thanks to ANCE Ragusa's interest, we will now be able to exchange information and knowledge, which will benefit both of us," Chetcuti told those present.
Chetcuti said that the agreement would increase synergy between the two territories, while also contributing to further economic growth.
Sicilian representatives were impressed with the various measures adopted by the Maltese construction industry.
Planning Authority (PA) CEO Johann Buttigieg, who was also present, said that the Maltese construction industry has experienced a revolution.
"Thanks to initiatives adopted by the PA, such as a 100-day limit for an application to be filed, and a completely paperless system which saves the authority around two million Euros annually, the industry has been given a breath of fresh air," Buttigieg said.
Parliamentary Secretary Clifton Grima said that the MDA was instrumental in the government's economic achievements, with the MOU improving an already good relationship between the two countries.
He said the government had already gained a lot, thanks to the MDA's expertise and proposals and would continue to work hand in hand to achieve better results.
ANCE Ragusa President Sebastiano Caggia praised Maltese developers, stating that Sicilian developers had much to learn from them.
Ragusa Mayor Peppe Cassi and Parliamentary Secretary Orazio Ragusa were also present.