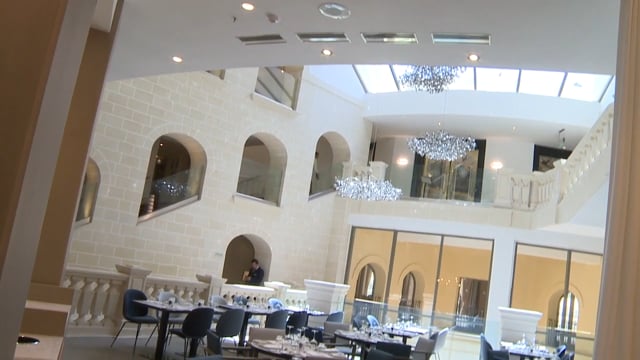 Refurbishment project breathes new life into Hilton Malta
Tourism minister Edward Zammit Lewis said that investment by the private sector is proof of the good state of affairs the country has taken on, particularly for sectors including the economy, job creation and investment.
The €15 million investment refurbishment project targeted the renovation of over 290 rooms, new food establishments, as well as new technology for better energy efficiency. Refurbishment projects gave the hotel a new, fresh look, as well as increasing veranda space and making effective use of natural light among others.
"I understand the extensive nature of the investment these projects require, however, it is the sector's duty to ensure that tourists can go back to their countries with a positive impression of the country," Zammit Lewis said.
Project director Manuel Fenech also explained that the project, finished in a mere ten weeks, had been in discussion for the past three years in response to the changing needs of the industry.
Zammit Lewis also made reference to recent statistics that show that Malta had also achieved impressive tourist arrivals during the winter months, which were usually considered weaker, shoulder months.
Remarking that the government had targeted such increases in tourism arrivals in its policies, Zammit Lewis pointed out that the first two months of 2016 had marked a significant increase of tourist arrivals (by some 40,500) over January and February of 2013. He added that these increases had also impacted tourist spending, which reached €124 million in the first two months of the year, marking a 28% over the corresponding period in 2013.
"Bearing in mind these impressive figures also makes the improvement of our product essential," Zammit Lewis said, adding that now that the sector had established itself as a leading industry, it now had to move on to an ever better and more efficient product. He also referred to the recently announced Eco-Contribution tax, geared at addressing local urban infrastructural and contributing to the overall improvement of the product.