[WATCH] Budget 2019: We went to Valletta to find out what people thought
From the positive reactions to the dismissive ones, people in Valletta weighed in on Budget 2019 delivered by Finance Minister Edward Scicluna yesterday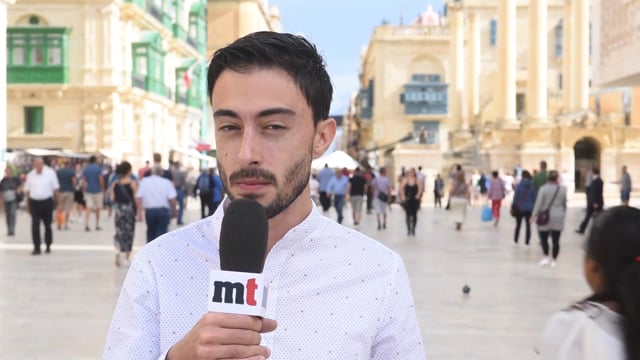 MaltaToday took to the streets of Valletta to see what people made of the budget
A day after Edward Scicluna delivered his 7th budget, MaltaToday took to the streets of Valletta to ask people what they made of the exercise.
Pensioners appeared to be pleased with another raise slated in for next year, while others noted this was another budget with no new taxes and tariffs.
Other responders were pleased that the children's allowance will increase for the first time in many years, coupled with free school transport for all.
From positive head-nodding to a singular lament brodu (awful), others were simply not bothered to follow the budget presentation.
Prime Minister Joseph Muscat said last night that this was a positive budget that handed out something to everyone. Deputy Prime Minister Chris Fearne said it was "a tool for social justice."
On the other hand, the Opposition Leader, Adrian Delia, argued that this was a shortsighed presentation for an economy that depended on the increasing population. "It does not tackle any of Malta's major problems and shows there is no long-term plan for the country," he said.
READ MORE: Increase to pensions
READ MORE: Budget measures targeting children