[WATCH] Keith Schembri's wife charged with money laundering, granted bail
Josette Schembri Vella and her company 3City Designs are being charged with money laundering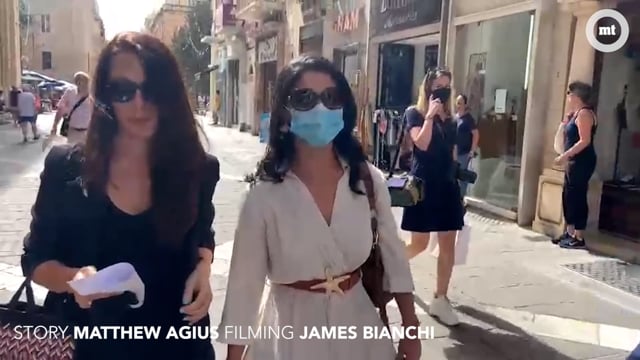 Josette Schembri Vella and her company 3City Designs Ltd, have been charged with laundering €1.5 million.
Schembri Vella, 45, of Mellieha, appeared in court before magistrate Claire Stafrace Zammit, accused of laundering money between 2008 and 2020 and failing to observe all of the duties of a company director.
She is the wife of the former Muscat administration's Chief of Staff Keith Schembri, who is himself accused of money laundering in separate proceedings.
The prosecution was unable or unwilling to say what the predicate offence – the crime necessitating the laundering of the money – was.
This was part of a worrying trend, said the defence, whereby people were arraigned on what appeared to be trumped up money laundering charges and arguing that this was all because of Malta's greylisting.
Gatt argued that the charges had nothing to do with the evidence she was shown in disclosure by the police, decrying what he said was a "huge abuse of power."
She pleaded not guilty to the charges and was granted bail against a deposit of €10,000 and a personal guarantee of €40,000.
Lawyers Edward Gatt, Veronique Dalli, Mark Vassallo and Ishmael Psaila appeared for the accused.
Lawyers Antoine Agius Bonnici and Andrea Zammit appeared for the office of the Attorney General. Superintendent Frank Anthony Tabone and Inspectors Lianne Bonello and Ian Camilleri prosecuted.