Updated | Court orders Pole to be extradited over teacher's grisly murder
Before consenting to his extradition, Kajetan Poznanski, 27, was handed a three month sentence suspended for two years after he admitted to charges of having filed a false report and illegal possession of a knife
A magistrate has upheld a request for the extradition of a Polish national wanted for questioning by the Polish police over the grisly murder of a young woman in Warsaw earlier this month.
Kajetan Poznanski, 27, looked distractedly around the courtroom as the formalities of the extradition were being discussed this morning, a glimmer of a smile crossing his face on several occasions.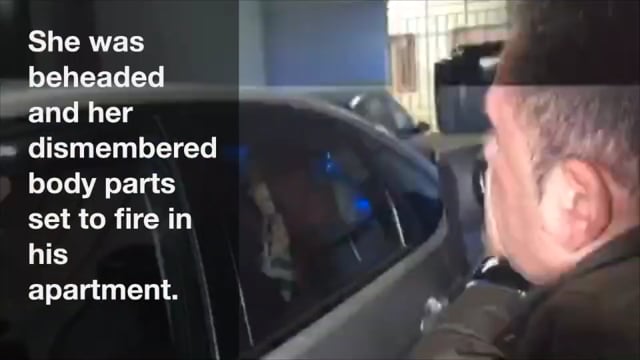 Man accused of Warsaw beheading murder to be extradited
"On a balance of probability, the accused is certainly the same person indicated in the European Arrest Warrant," Magistrate Francesco Depasquale said.
He asked the accused if he consented to his extradition. "I do consent," came back the reply. Poznanski will be held in custody until he is returned to Poland. In separate proceedings this morning, he also admitted to charges of having filed a false report in order to be granted a passport to leave Malta and illegal possession of a knife. For this offence, he was handed a three month sentence suspended for two years.
He is wanted for the murder of a teacher of Italian, identified only as Katarzyna, whose charred, decapitated body was discovered in a bag earlier this month inside his apartment.
Arrest in Malta
Poznanski was arrested at City Gate, Valletta, on 17 February on the basis of a European Arrest Warrant, after escaping from Poland through Germany and arriving in Malta from Sicily by catamaran on 9 February.
His arrest was the result of a joint operation by the Criminal Investigation Department, the Cyber Crime Unit, and Immigration police.
Lawyer Vincienne Vella represented the Office of the Attorney General in the proceedings.
Poznański, who had no previous criminal record or history of mental health issues, was reportedly described by acquaintances as a private and intelligent person with a passion for ancient poetry, who had become increasingly introverted after graduating.
His fondness for fictional character Hannibal Lecter, a cannibal murderer portrayed by Anthony Hopkins in the movie The Silence of the Lambs, bordered on obsession. In a chilling precursor to his alleged crime, the young librarian is reported to have authored a poem, in Latin, entitled "Feast of Hannibal Lecter."
A collector of Samurai swords, Poznański is thought to have used one of the Japanese blades for Katarzyna's murder at her flat in Warsaw's Woli district. There, he allegedly killed her in cold blood before dismembering the body, placing the head in a backpack and stuffing the body into a suitcase.
He is thought to have then caught a taxi to his apartment in Zoliborz, which he allegedly set ablaze to destroy evidence, before fleeing the country.