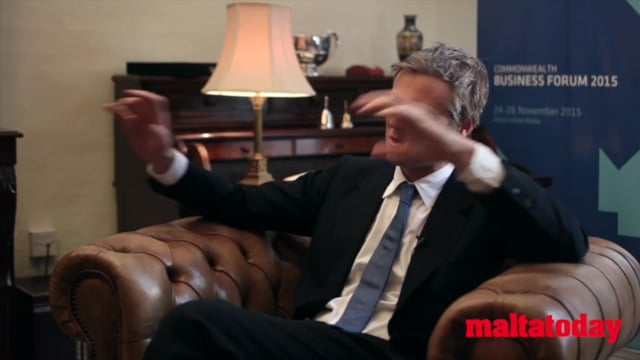 British Conservative MP Zac Goldsmith interviewed
Malta will stand to save a lot of money by investing in solar power, British Conservative MP Zac Goldsmith said.
"I know there's been a lot of talk about wind, both onshore and offshore, but I don't see that as being politically possible, and it may not be technically possible either," Goldsmith said in an interview with MaltaToday. "Things like community energy, solar power, are more feasible. If you look at where solar power is going – the advances in technology, the prices coming down by significant percentage points year after year… we're reaching a point where, if trends continue, within five years solar will be competitive with conventional energy, even without subsidies."
Climate change and sustainability, Goldsmith argued, should be central to the next Commonwealth Head of Government meeting (CHOGM) that will be held in Malta in November.
"One of the things I hope will come out of this is a shared understanding of the problem, an understanding of where the priorities should be in relation to sustainability," Goldsmith said. "The reality is that each of the problems that needs solving – not just climate change; the environment is much broader than that – is already being solved somewhere on earth.
"If you took the best practice in every sector from around the world, and put it all under one umbrella, you'd have your solution."
Read the full interview in today's printed edition of MaltaToday