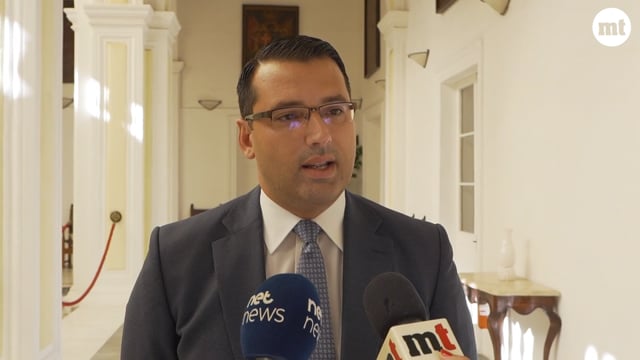 Jonathan Attard believes handing over most cases to the Attorney General's office for prosecution is paying off despite the courts criticising how some prosecutions have been handled.
The Justice Minister continued to stand by the AG, insisting it was government's intention to continue strengthening the prosecutor's office.
"Not all cases are managed by the AG's office, but it assumed this role to have more efficiency in the process and to have a stronger way of conducting prosecutions," Attard said.
Within a month, the Maltese courts heard at least three cases in which a person accused of major crimes was acquitted owing to prosecutorial errors; James Fenech, Sovereign Charters owner, accused of mercenary escape boats acquitted of Libya sanctions breach.
In another instance, Rental car entrepreneur Christian Borg was cleared of illegally employing foreign workers at a car wash, after a court ruled that his ties to the company specified by the prosecution had not been proven.
Finally, Tarxien butchers accused of money laundering were acquitted after defence lawyers objected to a request aimed at correcting a serious error by the prosecution.
Despite all these cases, Attard said he had full trust in the Attorney General and the lawyers working in the office. "Government's job is only to ensure the office continues to be strengthened through resources and therefore justice is delivered to everyone," the minister said, when asked whether the problems were the result of incompetence, lack of resources or lack of motivation.
The AG has come under fire over a recent spate of cases in which prosecutorial errors led to the acquittal of the accused. The courts have also criticised the manner by which the AG has conducted its work.
The Justice Minister was asked about the matter after launching an information campaign on services that justice entities offer.
Attard spoke on the need for acknowledgement of eligible services for professionals and people who form part of the justice sector. He reiterated that justice should be seen to be done not only in Court cases but also by having a good awareness of the services provided by the ministry.