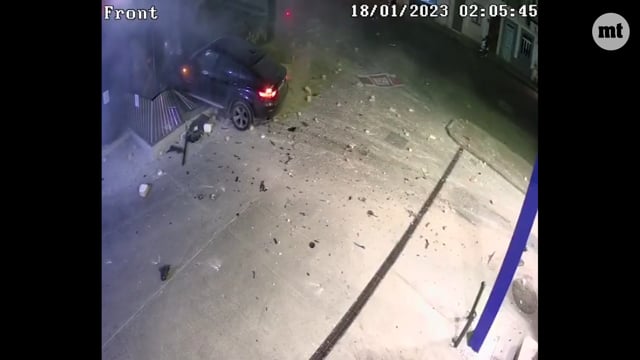 Moment Gzira crash driver walks out unscathed after victim is killed
A CCTV video retrieved from the scene of the crime where a 33-year-old Lija resident crashed headlong into a KFC establishment, shows the perpetrator walking out of his car unscathed after running over a woman.
The footage has been edited to remove the previous incident in which the victim, believed to be a woman, a 30-year-old Turkish national, appears to be run over.
In the footage, the perpetrator walks coolly over to the other side of the road, where he appears to attempt to assail other passers-by and a passing car.
The accident happened near the Paul & Rocco petrol station on Testaferrata Street, Gżira at 1am on Wednesday 18 January, and the car, a BMW, smashed into the KFC fast food outlet after hitting the woman. A structure belonging to the petrol station was also destroyed.
Police said in a statement the victim, who lived in Gżira, was treated on site by emergency responders but died shortly afterwards at hospital.