Minister mum over Zammit's future as wardens' head after sons are questioned
Justice minister will not comment on 'speculation' about former police chief Ray Zammit, who takes on as head of a new governmental local enforcement system, after his children were questioned by police over reported business links with the Gaffarena family of property owners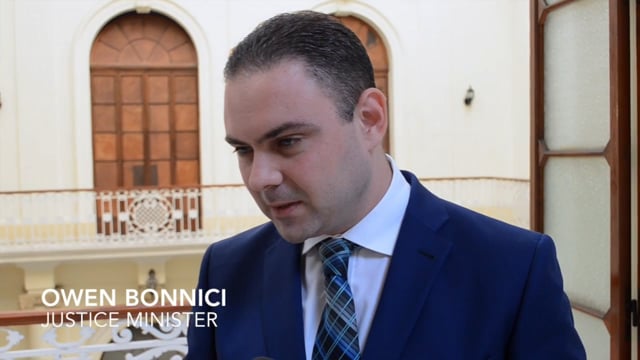 Justice minister: No comment on Ray Zammit 'speculations'
Justice minister Owen Bonnici has said he will not act on allegations made about former acting police commissioner Ray Zammit, over undisclosed business interests he held with members of the Gaffarena family shortly after they were the subject of a police investigation.
Zammit and his two sons, both police officers, were found to have been in business with property entrepreneur Joe Gaffarena shortly after his son-in-law was charged with the murder of his next-door neighbour.
Ray Zammit will take charge of the government's new local enforcement system, centralising a unit that was formerly divided across five regional sub-divisions for councils deploying local wardens in their streets.
But Owen Bonnici told MaltaToday he would not comment on the matter of Zammit's business relationships "until any speculation is confirmed", and added that he had no information that Zammit had been interrogated by police.
The Zammit-Gaffarena business relationships were the subject of a government inquiry that fell short of proper disciplinary steps being taken against either police officer: they had revealed that the Zammits held various business interests with the Gaffarenas despite being closely involved in the investigation of Romina Gaffarena's former husband.
Earlier this week, Daniel and Roderick Zammit were reported to have been questioned by police in an investigation that also concerns Joe Gaffarena, who himself was held for questioning by the police. Gaffarena's sons Marco and Michael Gaffarena were also called in for questioning.
The Gaffarena family's involvement with the Zammits raised questions as to whether former police inspector Daniel Zammit could have deliberately delayed the prosecution of Stephen Caruana for murder, over academic points of inquiry. An inquiry by Judge Michael Mallia had suggested that Daniel Zammit was guilty of "a lack of ethics" in his prosecution of Caruana.