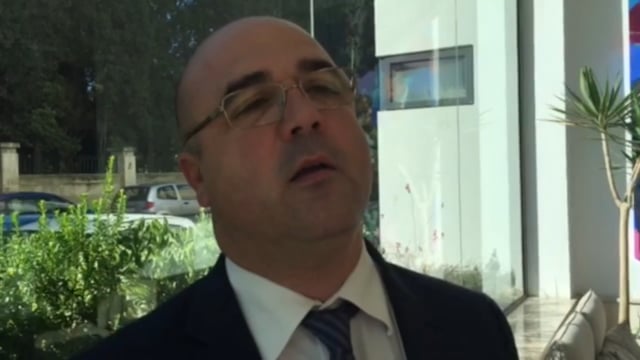 For developers, political parties 'are like two big shops'
For developers and entrepreneurs, the Nationalist and Labour parties are like "two big shops" giving them the opportunity to choose "from whom to buy" the best policies.
This was how the president of the Malta Developers Association, Sandro Chetcuti, described construction developers' relationship with political parties ahead of a meeting he had with Opposition leader Simon Busuttil.
Confirming that he wanted to have similar access to the PN that the MDA already enjoys with Labour, Chetcuti said that his organisation wished to "work with everyone".
"Absolutely yes," he said, when asked whether the MDA wanted to have similar proximity with a prospective Nationalist government. "We are businessmen and we work with everyone. Political parties are like big shops … sometimes you buy from one, sometimes you buy from the other. No more, no less."
In comments to the press ahead of a meeting with PN leader Simon Busuttil, Chetcuti also defended comments made when he encouraged MDA members to "make hay while the sun shines".
Having recently addressed the MDA's fifth anniversary, Chetcuti had referred to the boom in the property industry, "for whoever is working properly, developing sustainably and for whoever follows the rules and directives that are being imposed on us by the European Union."
Asked to explain his comments, Chetcuti said he had been referring to the various schemes and incentives offered by the government to address property over supply.
"We are urging our members to learn from past mistakes … In the past there were members who failed because of the way they operated."