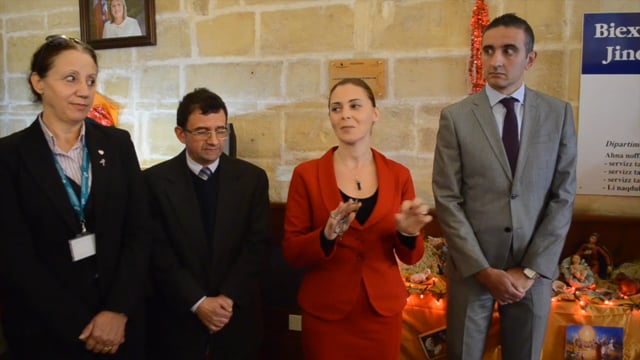 Live-in carers project was a budgetary measure designed to help the elderly continue to live independently
The secretariat for the elderly launched a pilot project today that would provide live-in carers for the elderly, allowing them to keep living at home within their communities.
Speaking at the launch, parliamentary secretary Justyne Caruana said that the project was a budgetary measure designed to provide the elderly who want to continue living in their own residences with assistance.

"There are a number of criteria on the form including that the persons in question must be over 60 and that they must have applied for residence at a home prior to the Budget speech last October," she said, adding that the project had a €1 million fund at its disposal.
She added that the application form containing all the specifications for the project could be downloaded from activeageing.gov.mt.
"The results of the pilot project, which will be a year long, will then be used to decide and plan projects for the future," she said, stressing that the project was part of a number of initiatives to allow the elderly to live in the comfort of their own residences and communities, including addressing meals on wheels services among others.
Caruana said that pending applications for residences had dropped from over 2,000 to 1,449 in the past year and that more projects to address the needs of the elderly were planned for 2016.