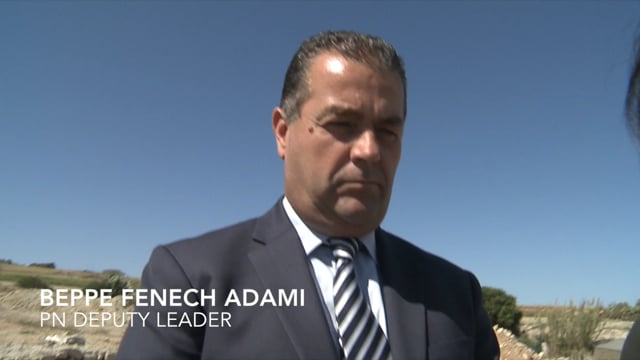 Fenech Adami insists loan scheme 'does away with favours'
Nationalist Party deputy leader for party affairs Beppe Fenech Adami has reiterated that the Party's 'Cedoli 2016' fundraising scheme does away with favours that were common under previous schemes involving donations.
Speaking at the end of press conference, Fenech Adami said that the PN had ensured that the scheme, which allows for loans of €10,000 that it will repay over the next 10 years at an interest rate of 4%, was in line with the recently approved Party Financing Law.
"The PN is not infringing any laws, and the scheme includes a loan made between two entities," he said, insisting that all the guarantees were in place to ensure that the loan is paid back, and that the scheme does not encourage a system of obligations to pay back the favour.
The PN has stood by its decision not to publish the names of individuals who come forward and participate in the scheme, due to the fact that it is a "private scheme".
"We are not reinventing the wheel," Fenech Adami added, stressing that the Labour Party had made use of the scheme in the 90s to apply for the construction of its new headquarters.
He added that the PN was now using the same system, in line with the party financing law.
The scheme has come under fire by various quarters, including the Labour Party who argue that the PN's system of €10,000 loans raised "serious suspicions" that these had been designed to evade the controls introduced by the new party financing law, which caps donations from individual sources.