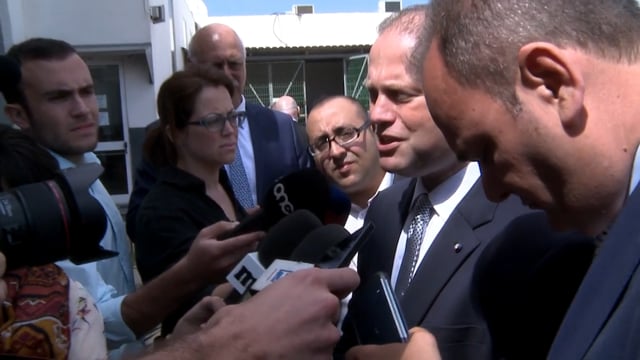 Muscat on Konrad Mizzi vote of no confidence
The Labour parliamentary group is expected to toe the party line in a vote of no confidence against Energy Minister Konrad Mizzi if independent MP Marlene Farrugia goes ahead with a proposed motion.
Replying to questions by journalists on whether his MPs will be forced to toe the party line, Prime Minister Joseph Muscat said this was not a matter of conscience.
"I'm not anticipating a split in the party," Muscat said, adding that a number of MPs have already declared they would be voting with the government.
"We'll take it one step at a time. I am convinced the parliamentary group will remain united," he insisted.
Farrugia proposed the motion of no confidence in Mizzi during the 13-hour debate in Parliament ahead of the vote of no confidence filed by the PN against the government on Monday.
Parliament's House Business Committee will now convene to set a debate date for Farrugia's no-confidence motion against Mizzi, which PN leader Simon Busuttil has already pledged to support.
Farrugia also plans on filing a similar motion against OPM chief of staff Keith Schembri, but has not indicated when she plans on doing so. She has called on Muscat to remove him.