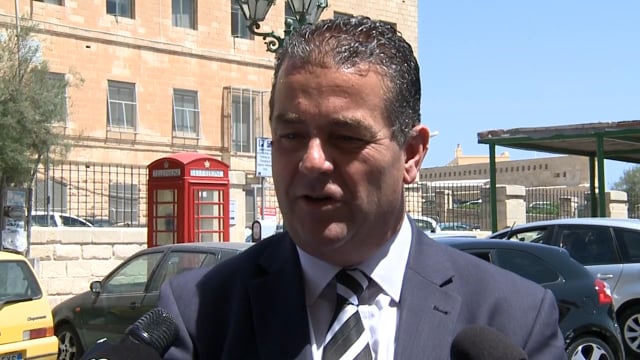 Opposition calls on Prime Minister 'to shoulder responsibility' over IIP voters
As the opposition is fighting the voting rights granted to some 91 IIP citizens, Chief Electoral Commissioner Joseph Church said that the Electoral Commission had been "unaware" of the constitutional breaches that took place until it was flagged by the PN.
Contacted by MaltaToday, Church also confirmed that the commission has held an informal meeting with Identity Malta – the authority responsible from the processing of IIP applicants – to investigate the allegations being made.
"The commission is currently carrying out a fact-finding exercise to determine what action to take," Church added.
Insisting that the investigation was still a work-in-progress, Church would not say what sort of action, if any, could be taken in the near future.
"We are leaving all options open, The Commission will be meeting tomorrow to discuss further the issue."
Church added that the electoral commission had not been aware of the 'irregularities' before the Opposition broke the news.
Malta's electoral law allows citizens to vote in an election only if they have fulfilled minimum residency requirements. The IIP citizens only recently acquired their Maltese citizenship for €650,000. Citizenship incurs an automatic right to vote, but actually voting in an election requires that the voter spent six months in the 18 months preceding an election.
Nationalist Party deputy leader Beppe Fenech Adami once again called on the government to shoulder responsibility for the revelations in a press conference earlier today.
The PN last week filed writs to strike off 91 IIP citizens from the electoral register after they were found to have been in Malta less than the six-month minimum residency requirement.


The PN will be summoning the Prime Minister, the Electoral Commissioner and the CEO of Identity Malta as witnesses in the court cases and to explain themselves. 


"This is yet another case where an entity which falls under the office of the prime minister is condoning institutionalised corruption," Fenech Adami said.


He claimed that the government had not taken action or even issued a statement on the matter.


Fenech Adami argued that, whilst the government had claimed that IIP beneficiaries would not be given automatic voting rights, the cases show a clear breach in the Constitution.


The PN further criticised the government for creating "a reality of faceless voters", where individuals had no idea who could be contributing to the country's future, and he went on to explain that the party would continue to investigate the identities of the people involved.
Director of the PN electoral commission Matthew Mangion said that court procedures were expected to begin in the coming days to remove the individuals whose identity had already been discovered from the electoral register. He added that the PN would also continue to investigate other cases of the kind.