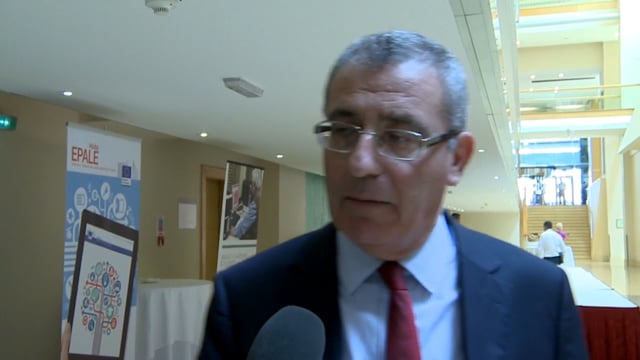 Mixing with different social groups is essential to education - Evarist Bartolo
Education minister Evarist Bartolo has said that he believes that mixing with different social groups is an essential part of education, and that cutting children off from society, or making them feel like they ought to be isolated would ultimately prove detrimental to their development.
Speaking after a press conference, the minister was reacting to the discussions and concerns raised after the government proposed to legalize home education in its Education Act last week.
Bartolo began by explaining that home-schooling already exists locally, for those suffering from health or social issues that make physically attending school impossible.
"We are proposing home-education in a different vein than the type offered in some states in the US, where parents just decide to pull their children out of the public system, and teach them themselves without any sort of intrusion," Bartolo said, stressing that the government had anticipated the concerns this system might bring, and that a number of strict restrictions and rules had been envisaged to ensure that the system has children's best interests at heart.
"It is not an automatic right and the commission for education will be analysing applications, the reasons behind the application, as well as the programme being offered and who will teach the given programme," Bartolo said, pointing out that the criteria were designed to be strict.
Bartolo added that teachers teaching under the programme would have to have a regular teaching warrant and that the teaching programmes employed would have to be pre-approved.
"In the local context, those lobbying for home-schooling, are doing so because they feel that a different teaching philosophy would be more beneficial to their children, and they do not necessarily envisage their children being totally isolated from others," he said, explaining that many wished to have systems where small groups of children were taught in a domestic environment.
Bartolo added that the parents therefore felt that socialisation would still occur among students themselves, however, he stressed that he personally believed that mixing with children from different social contexts was an essential part of personal development.
"The idea of separating children according to abilities or social background has been proven to be detrimental even to those being preferred," he said, explaining that eventually these children would have to mix with the national reality.
Furthermore, Bartolo explained that home education would also present other issues in their children's educational development many parents might not have thought about fully at this point.
"At the early stages of education it might be possible to provide education for students, but the challenges ramp up during secondary education," he said, adding that at some point these children will have to join the mainstream educational system, either through sixth form or University.
Bartolo questioned whether home-schooled children would have some sort of certification to allow them to continue at sixth forms and beyond, and how these parents proposed to prepare the children to integrate with altogether wider and different groups.
Responding to concerns expressed by academics that those lobbying for home education might have other agendas in mind rather than just the best education for children, Bartolo said that he was certain that those putting most pressure on the government, were doing so because they truly felt home education could offer their children the best chances.
"I can safely say that they are not doing so to boost the interests of commercial entities," he said.
In an article on the MaltaToday Sunday edition, associate professor at the University of Malta's faculty of education Carmel Borg said that very often parents used the pretext of "philosophical incompatibility" to opt out of the system, and he added that it "remained to be seen who the lobbyists behind this decision are."
Dismissing the claims as "sophisticated paranoia," Bartolo insisted that there were no other interests behind the proposal.
"Although I disagree on many of their principles and I feel that these parents have not thought their proposals through thoroughly, I am confident that the parents in question have their children's best interest at heart," he added.
Bartolo also explained that he felt that the call for home-schooling should be taken as a call to change the local educational system, to make sure it is challenging and active enough to cater for the needs of all children.