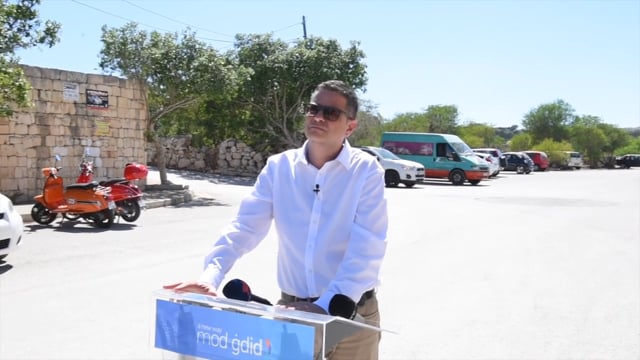 Adrian Delia speaking on crime committed by foreign residents in Malta
PN leadership candidate Adrian Delia has outlined people from "the Balkans" as examples of the countries he said were "the most dangerous for criminality" during a PN leadership debate.
Although Delia today denied having stated "countries" during the debate, the actual recording of last week's leadership debate clearly shows Delia saying that "12-year-olds are being beaten up by groups, gangs of the world's most dangerous countries. We are not living in a safe country."
Delia was asked by MaltaToday to explain in more details the comments that he made during the debate last Thursday.
"We need to make sure that we don't confuse people who are coming to Malta working here and following the law with other people who are coming here and infiltrating our society. It's a fact that much of these gangs are not of an African origin but they originate from Europe, mainly the Balkans.
"It's not me who is saying this, it's the people in St Paul's Bay, Qawra and Bugibba, everyone speaks of a spike in criminality," Delia said.
The PN leadership candidate insisted he was not being discriminatory against nationalities, "as I am definitely not a racist and I have no issues on this matter, however this is a criminality issue, not a race issue. We need to protect the elderly in their homes and youths in our streets."
Delia was also asked yet again to give an indication about which MP will vacate their seat if he is eventually elected PN leader and will demand a co-option to the House. Delia said that there was an agreement but "he wouldn't release any names as of this moment."
Delia today presented a number of proposals on the economy, where he criticised the government for its short-term planning. "When we discuss the economy we need to make a plan that would not only be fit for four years but on that is still tenable 50 years from now."
He said that he wanted to bolster the pharmaceutical sector with investment in research and development, and that tourism required keeping standards high and not just focusing on quantity.
Delia also spoke about the need to rejuvenate the old cities of Mdina and the Three Cities. "Rejuvenation is not limited to the conservation of the stones but we need to bring life back into these old cities."