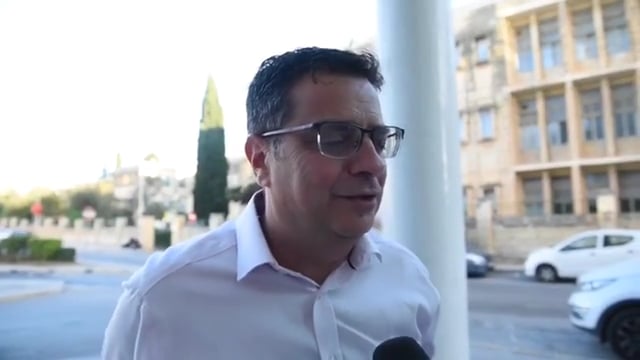 PN leader Adrian Delia says no need for confidence vote (Video: James Bianchi/Massimo Costa)
Nationalist Party leader Adrian Delia has described this evening's meeting of the parliamentary group as positive, insisting it focussed on the position the party will adopt in Parliament on Monday when a special debate will be held on the country's institutions.
Delia said there was no talk about MPs losing confidence in his leadership, when asked after the meeting that was held at PN headquarters in Pieta.
Earlier, Delia expressed confidence that he enjoys the trust of his parliamentary group.
Speaking to MaltaToday on his way into the building, Delia appeared unperturbed by the growing dissent in his parliamentary group that erupted in a rowdy meeting of the executive committee on Thursday night.
READ ALSO: PN leader Adrian Delia in emergency meetings with individual MPs
A number of MPs who insist Delia has no moral authority to call for the Prime Minister's resignation in the wake of journalist Daphne Caruana Galizia's murder have rallied against his leadership. The rebel MPs have also considered pushing for a vote of no confidence in the leader within the parliamentary group.
But Delia also enjoys the support of some MPs, who insist that he was elected in a democratic process with the vote of PN members. PN Whip David Agius told MaltaToday that Delia did not need to ask for a vote of confidence and any MP was free to ask for one.
On Monday Parliament will hold a discussion proposed by the government on the rule of law and the strengthening of the institutions. The Opposition had requested this debate this week but the government refused to change the agenda.
Delia said tonight he was glad the government had now come to the Opposition's side, realising that the matters being raised by civil society groups in the aftermath of Caruana Galizia's murder were of national importance.