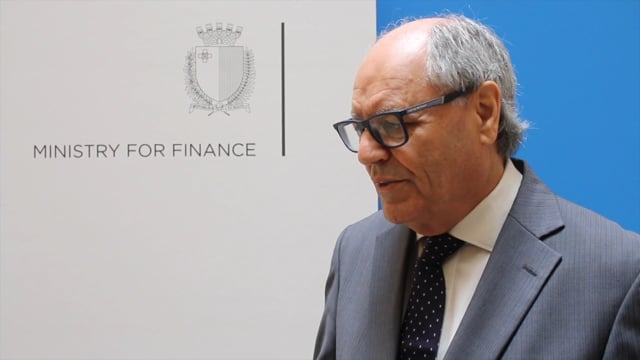 The government feels obliged to make amends for the injustices against past public sector workers, and will launching a second scheme to repay them, Finance minister Edward Scicluna said on Monday.
The workers who will be benefitting are those who worked in government departments before entering the public service after 16 January 1979, former police officials and port workers, the minister said.
In the last budget, the government said it would be allocating €11 million to address past grievances, affecting some 6,000 workers and their families, including former Labour Corps employees, former employees of the Malta Electricity Board, former port workers, and others.
While the government was committed to repaying those that had been wronged, Scicluna said it could not commit to an amount, since doing so would make it liable to pay off that amount.
Requests, he said, would only being met if they are "modest enough."
"From a legal perspective, the government does not have an obligation to do this," he said, but explained that unlike the previous administration, the current government feels that it has a moral duty.
Social Solidarity minister Michael Falzon said that some 2,800 persons who worked in public bodies before entering the public service would be benefitting from the scheme, while the number of port workers who were licensed between 4 April 1973 and 1 June 2007 to benefit was around 600 persons. Around 2,440 police officials who worked overtime between September 1993 and December 2009 will also be paid for their work.
Scicluna said that former workers who have their request met would receive payment over a four-year period, with each year being independent from the previous one.
"Once again, we are fulfilling our promises to the public," he said.
During the press conference, Scicluna also said that the government would be issuing another 62+ bond issue aimed at the elderly citizens.