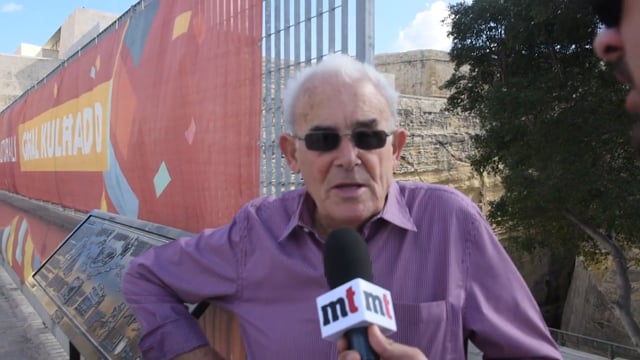 We took to the streets of Valletta and asked people whether Adrian Delia should resign
Nationalist Party leader Adrian Delia should be given time to settle before penning any resignation due to his marital problems, people in Valletta have told MaltaToday.
This is the general feeling that emerged in a vox pop on Monday, in the wake of news that some of Delia's senior aides were mulling the possibility of him resigning the party leadership.
People walking through the capital where asked if the PN leader should resign following confirmation of a marital dispute with his wife Nickie Vella de Fremeaux. People were also asked if they felt that Delia's situation has effected his political work.
On Sunday, MaltaToday revealed that Delia's close aides, Clyde Puli, Pierre Portelli and Herman Schiavone, were discussing the best way forward for Delia in the delicate circumstances that have developed.
A majority of people felt it would be unfair to have the Opposition leader resign over his marriage breakdown. "It's his own private affair, he should handle it in a private manner," a person told MaltaToday.
Others felt that irrespective of one's occupation, marital disputes effected the individual's performance at work but whether Delia should resign was up to him. "He is intelligent enough to realise if he should or should not continue," another individual said.
Some felt Delia's situation was nothing new for MPs and the story was blown out of proportion.
"He will be one of the many who have passed through this uncomfortable situation. If you take a good look at MPs, everyone has his own burdens, he'll just be another one among them," a man told MaltaToday.
A few others felt that resigning would be Delia's proper course of action.
Ever since confirming reports that he faced difficulties in his marriage, Delia has experienced a wave of sympathy that cuts across political lines.
But some within the PN have questioned whether his personal situation will allow Delia to be fully concentrated on his political career in a year during which the party will be facing two crucial electoral appointments - the European Parliament election and local council elections.
READ ALSO: Adrian must go, a new leader is needed
READ ALSO: Adrian Delia confirms marital problems