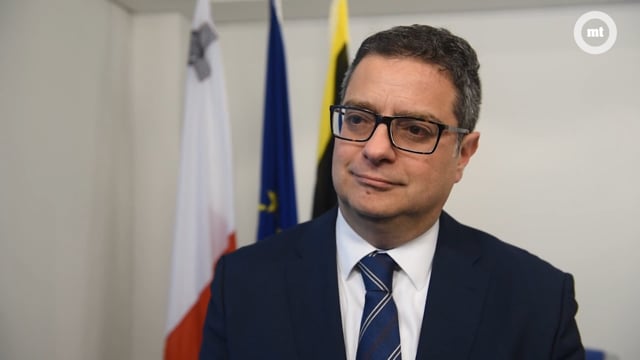 Adrian Delia says no PN MP has asked him to resign
No Nationalist Party MP has confronted Adrian Delia and asked him to resign, the Opposition leader said, insisting he has no knowledge of a petition to oust him.
Delia remains defiant despite growing unease inside the PN parliamentary group over allegations of domestic violence made against him by his wife.
Speaking to MaltaToday on the fringes of a social gathering organised by the PN for journalists and the social partners on Thursday afternoon, Delia invited MPs to come forward and discuss any issues with him.
He said that he had been meeting individual MPs for a while to discuss progress in their respective portfolios.
"It is a fact that no MP has come up to me and asked me to resign and it is a fact that I do not know of any document doing the rounds… if there is a document, or a position I will take stock when it is made known to me and my decision will be in the best interest of the party."
Delia insisted he enjoyed the support of an absolute majority of party activists and members. "I was elected democratically… I am working hard and to this day every initiative the party has taken has been a success… I am tranquil and focussed," he said.
He said that four months before two major electoral appointments, he needed the certainty that all MPs would do their utmost for the PN to have a good showing.
"If there is someone who does not want to work I will take the appropriate steps… I will discuss and try to persuade but if someone absolutely does not want to work with me I will have to take the necessary steps… I am ready to work and I have the people's support," he insisted.
Delia was interviewed hours before the PN holds a social gathering for activists at its headquarters, which sources say is being transformed into a rally in support of the leader.
Delia has had a turbulent relationship with some of his MPs, who have on more than one occasion defied his line.
The latest push by some MPs comes four months before the elections for the European Parliament and local councils. These are the first two electoral tests since Delia became leader in September 2017.
Delia is the first PN leader to be elected by party members not councillors after his predecessor changed the statute to make the process more democratic.