[WATCH] Political responsibility should still be shouldered in Panama Papers case – Adrian Delia
Opposition leader Adrian Delia says Judge Giovanni Grixti's ruling has to be respected but it does not absolve public officials from political responsibility for opening companies in Panama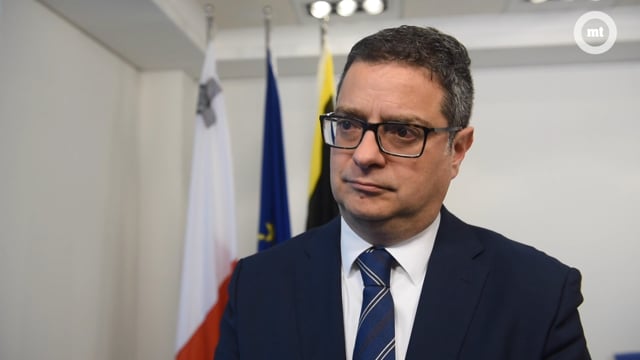 Adrian Delia says political responsibility is distinct from criminal liabi
A court decision to throw out a request for a magisterial inquiry into the Panama Papers does not absolve public officials from political responsibility, Adrian Delia said.
The Opposition leader was reacting to a ruling by Judge Giovanni Grixti, who described Simon Busuttil's assertions for a magisterial inquiry as "mere speculation".
READ ALSO: Why a Maltese judge threw out Simon Busuttil's complaint for a Panama Papers investigation
Busuttil has described the ruling as "shocking", going as far as questioning the independence of the judiciary.
"The respected Venice Commission recently expressed serious concern on the rule of law in Malta and in particular, on the independence of the judiciary. However, I never imagined it would be such a struggle for justice to prevail in our country," Busuttil wrote in a lengthy Facebook post today.
The former Opposition leader reiterated his belief that the country's institutions were unable or unwilling to act.
READ ALSO: Simon Busuttil vows to fight on after court's 'shocking' Panama Papers decision
The PN has not commented officially on the court ruling delivered on Tuesday.
Asked today for his views, Delia insisted that he did not doubt the integrity of Judge Giovanni Grixti but political responsibility was distinct from criminal responsibility.
"The most important thing is to separate the notion of criminal guilt as established in a court of law and political responsibility. In this case, we have a clear admission that structures were created in a premeditated way by high exponents of the government and irrespective of the court decision that we respect, these people should still shoulder political responsibility," Delia said.
Shortly after the 2017 election, Busuttil had filed a request for a magisterial inquiry into the Panama Papers, accusing minister Konrad Mizzi, the Prime Minister's chief of staff Keith Schembri, Prime Minister Joseph Muscat, Nexia BT managing partner Brian Tonna, Karl Cini, Malcolm Scerri and Adrian Hillman of money laundering.
Magistrate Ian Farrugia had acceded to the request and ordered a magisterial inquiry into the matter. However, the seven men appealed and in a decision this week, Judge Grixti overruled the first court's decision.