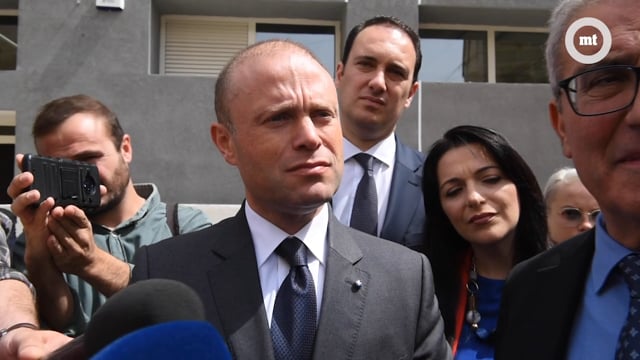 Joseph Muscat advises army to publish internal inquiry after two soldiers were charged with migrant's murder
There has been no word yet from the Armed Forces of Malta after two soldiers were charged with the racially-motivated murder of an Ivorian man.
The army has appointed an internal inquiry board to determine whether the actions of the two men charged are representative of an institutional problem of racism but otherwise, there has been abject silence from the AFM's top brass.
The Prime Minister appeared to excuse this on Monday when he said soldiers in all ranks were shocked by what happened.
"They know that what happened is not representative of their job and we must not forget the good work the army does to save lives," Muscat said.
He was taking questions after inaugurating a new engineering block at MCAST.
Muscat said it was up to the army to publish the names of those tasked to carry out the internal investigation.
Asked whether the findings of the inquiry should be made public, Muscat said that was something the army had to decide.
"I have no problem with the findings being published... I would advise the army to publish the findings," Muscat said.
He insisted this was not a case where political responsibility had to be shouldered. "This is not like a minister or the government ordered someone to do this and when a migrant died in 2011, I do not recall anyone asking for political responsibility to be shouldered," Muscat said.
The Prime Minister notes that the internal inquiry had to establish whether the army learnt any lessons from the past incidents in 2010 and 2011 when migrants in detention had died.
Muscat praised the police for their work, which also led to one of the accused being charged with the attempted murder of another migrant in February. That case had been recorded as a traffic accident.