[WATCH] Racism on the pitch 'unacceptable', Fiorentina vice-president says during Malta visit
After Italian Interior Minister Matteo Salvini opposed suspending matches for racist chants, ACF Fiorentina's vice-president Gino Salica told MaltaToday racism was a serious problem which had to be nipped in the bud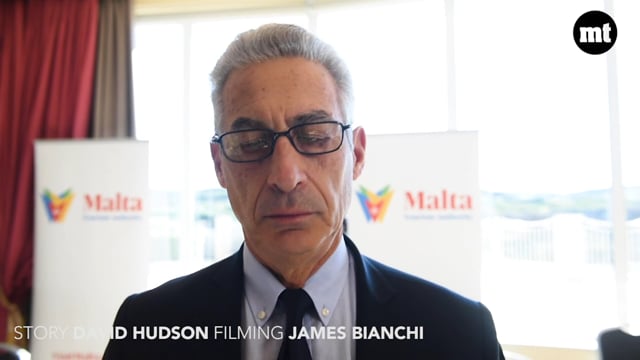 Fiorentina's vice-president Gino Salica has come out against any display of racism shown on the football pitch, calling it absolutely unacceptable.
In comments to MaltaToday, Salica - who was reacting to an incident last month which saw racist chants directed at Napoli defender Kalidou Koulibaly during a game against Inter at Milan's San Siro stadium - said that football should be a positive force.
"Football should be something good, nice and beautiful. What happened in Milan a few days ago is unacceptable—that is not sport," he said, highlighting that he agreed that such an incident should lead to the match being stopped.
This is in contrast to comments made by Italy's Interior Minister Matteo Salvini, who opposed the suspension of matches due to racist chants from supporters.
Salica said that there was the need for a common protocol on how to deal with such racism-related issues, instead of having the matter subjected to the different opinions of those involved in the sport.
The football club's vice-president was today at a press conference in Golden Bay, along with the club's coach Stefano Pioli, where it was announced that the top Italian team would be playing against Maltese Premier League clubs Hibernians and Gzira during their winter training camp in Malta.
"The Lega Nazionale Professionisti Serie A and Serie B should take a decision on how to handle racism. This is a very serious and critical issue with no easy solution, especially if everyone has a different view. We need to find a common line of thought quickly because this is an unacceptable situation," Salica emphasised.
Salica also said that Fiorentina chose Malta for winter training camp not merely because of geographical vicinity, but also because of the infrastructure the island has in place, and its good terrain quality. "We believe in the continued relationship between Fiorentina and Malta," he said.
His comments came after an announcement by Tourism Minister Konrad Mizzi that Malta should be seeing at least 20 teams from around the world coming for training between January and March.
"This tournament will also offer opportunities to Maltese footballers to play matches with world class 'campioni.' I hope this will inspire Maltese youngsters to take football very seriously," he said.