Truck catches fire on Coast Road
Police had no information if anyone was injured this afternoon when a truck caught fire on the Coast Road
A truck was engulfed by flames as it was driving down the Coast Road this afternoon.
According to police, the incident happened at about 2:50pm, close to the Splash & Fun water park.
Police do not yet have details about the circumstances that led to the fire or if anyone was injured.
Members of the Civil Protection Department have been dispatched on site in order to help extinguish the fire.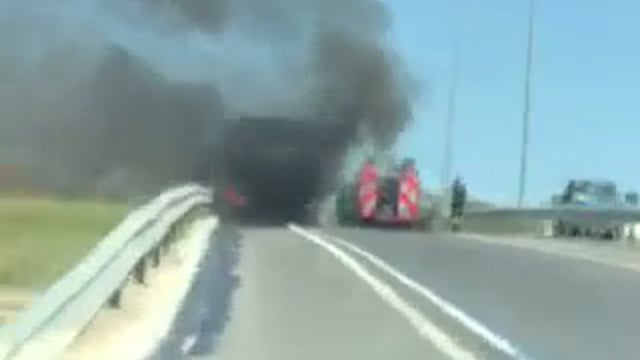 A truck caught fire on the coast road near Splash & Fun