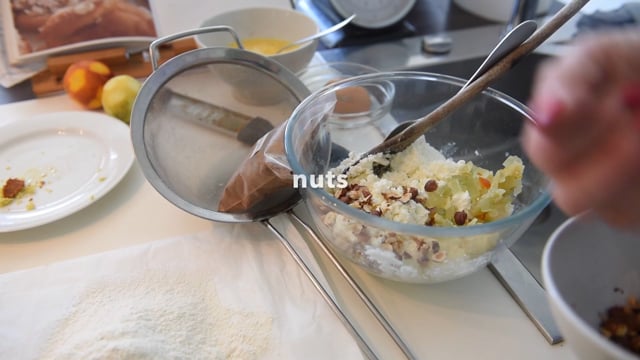 Craving Zeppoli this weekend? Pippa Mattei's got you covered
There are a number of recipes for the all-important Saint Josephs puffs. Made with choux pastry, some are baked and filled with crème anglais (zeppole) and some are fried and filled with ricotta, candied peel, chopped nuts and grated chocolate as the zeppoli we enjoy here. Some recipes even make the puffs out of soaked rice or pasta!
Zepploli ta' San Guzepp
Makes 12 - 14
Ingredients
200ml water
75g butter
125g plain flour (sifted onto a square of greaseproof paper)
Pinch salt
4 eggs, beaten
1 tsp orange zest
1 tsp lemon zest
Filling
500g ricotta
50g candied peel or glace cherries
2 tbsp grated dark chocolate
2 tbsp icing sugar
100g hazelnuts or almonds, roasted then chopped
Topping
Maltese honey
A pinch of cinnamon
Method
Place water and butter in a pan over low heat until butter is melted. Bring to the boil and then add your sifted flour and salt, stir until mixture forms a ball and leaves the side of the pan.
Remove from heat immediately and cool slightly.
Place mixture into bowl of electric mixer, add the grated rind of an orange and a lemon, and turn on to low speed.
Add the beaten eggs a little at a time, beating well after each addition making sure the dough is well mixed.
The mixture should be very thick, smooth and glossy.
Heat oil in a pan for deep-frying. When very hot, add tablespoons of the choux pastry and cook till they are all 'puffed up' and begin to 'split', and rise to the surface. (Cook about four at a time).
Drain well on absorbent kitchen paper and when cool split three quarters of the way through.
To make the filling, mix the ricotta with the chopped candied peel, or chopped glace cherries, grated chocolate and 50g of the chopped roasted nuts.
Place large spoonfuls of this mixture into each puff and when all done, drizzle some Maltese honey on the tops and sprinkle a little cinnamon and the other half of your roasted chopped nuts.
Serve at once.