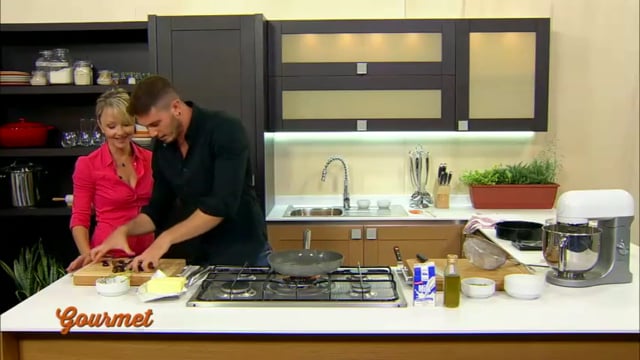 Chef Sean Gravina makes an olive oil and pistachio cake topped with mascarpone and roasted grapes
Ingredients
145g plain flour, sifted
1 tsp baking powder
½ tsp salt
1 egg
160g sugar
110ml milk
80ml olive oil
100g pistachios
Orange lavender frosting with roasted grapes
2 cups seedless grapes (red)
1 tbsp butter
Sprinkle brown sugar
1 tub crème fraîche
1 orange, zest only
Few sprigs lavender
2 tbsp honey
Method
Sift the flour and baking powder together. Add the salt.
Whisk the sugar and egg together for 1 min on low speed, then increase to medium high and mix for 5 mins until thick.
Combine the milk and olive oil.
With the mixer on medium low, add half the flour mixture, followed by half the milk and oil mixture and half the pistachios. Repeat until all ingredients are incorporated.
With the mixer on medium low, add half the flour mixture
Dry ingredients sifted together
Line the baking tin with butter and flour and pour the batter and bake in a preheated oven at 180°C for 40 mins until golden and a skewer inserted into the middle comes out clean.
Once done, allow to rest in the tin for 10 mins before turning out onto a wire rack to cool for 40 mins.
In the meantime, melt the butter in a pan and add the seedless grapes and sprinkle with brown sugar.
Allow to cook on very low heat for 5 mins.
Combine the crème fraîche with the honey, orange zest and lavender petals and whisk until smooth.
Slice the cake in half and spread crème fraîche mixture in the centre. Top with the remaining mixture, roasted grapes and orange zest.
This recipe first appeared on Gourmet Today TV, episode 1, aired on TVM on 3 October 2014.