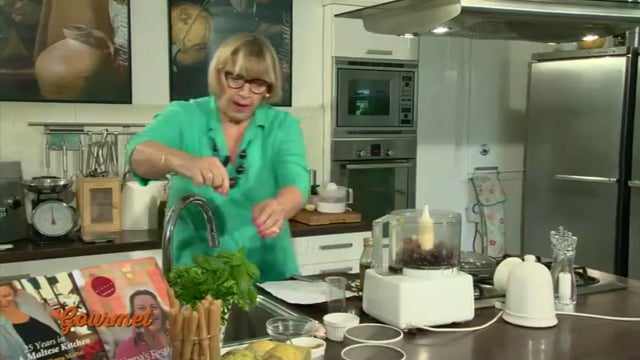 Pippa Mattei makes an olive tepanade
Ingredients
400g black olives, pitted and rinsed
75g capers, drained placed on kitchen roll
30g anchovy fillets, plus a little of their water
2 cloves garlic, peeled and chopped
1 tsp Dijon mustard
2 tbsp virgin olive oil
1 lemon, juice only
Handful fresh basil
Pepper (no salt because of anchovies)
Method
Place all ingredients in your food processor and whizz for a few seconds, you do not want a smooth paste but a grainy one.
Put in a serving bowl, top with chopped basil and serve with toast or breadsticks.
A spoonful of tapenade can be added to a soup, or to a salad dressing.
This recipe first appeared on Gourmet Today TV, episode 1 on TVM, on 3 October 2014.