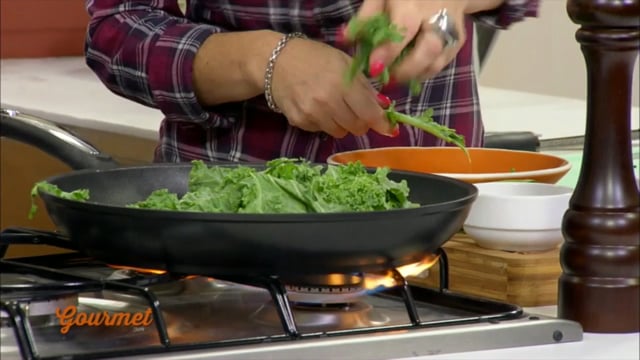 Macadamia crusted lampuki with kale and cucumber yoghurt
Ingredients
2 lampuki fillets
1 ¼ cups Macadamia nuts
½ cup Panko breadcrumbs
2 tbsp flour
¼ cup butter, melted
Coconut milk
Cucumber yogurt
½ cucumber
150g Greek yogurt
Handful coriander
1½ tbsp olive oil
Salt and pepper
1½ limes, juice only
Method
Preheat oven to170°C.
To make the cucumber yoghurt, peel, seed and dice the cucumber as small as possible and add salt.
Add yoghurt to the bowl and mix well.
Add the coriander, olive oil and lime juice and mix well. Set aside.
In a medium bowl, stir together the nuts, panko, flour, and butter. Set aside.
Place a piece of aluminum foil on a baking sheet and brush it liberally with vegetable oil.
Place the lampuki on the foil and sprinkle each fillet with salt and pepper on both sides. Bake for 5 mins.
Remove from the oven and increase to 200°C and brush each fillet with the coconut milk.
Divide the nut mixture among the tops of the 4 fillets, patting the mixture to spread and adhere to the fillets.
Return to the oven and bake for 5 to 10 mins, or until the crust is golden brown.
While the lampuki is cooking, cook the kale by heating a pan with olive oil. Only add the kale when the pan is heated enough, season and cook until slightly wilted.
Plate by placing the kale in the middle of the plate together with some yogurt and place the lampuki fillet on top.
This recipe first appeared on Gourmet TV, episode 2, which aired on 10 October 2014 on TVM.