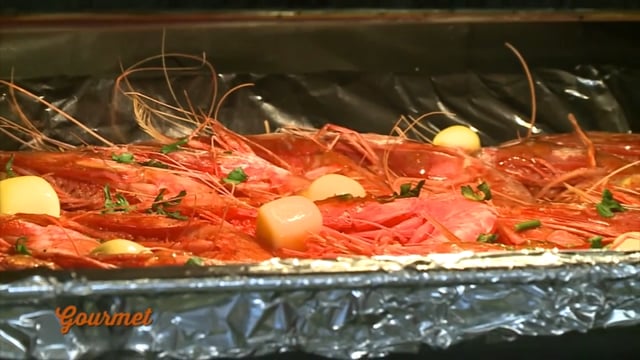 Pippa Mattei makes some brandy grilled king prawns, great with lots of Maltese bread
Grilled brandy prawns
Serves 4
Ingredients
24 large, firm red prawns
100g butter
5 tbsp good quality olive oil
Freshly ground pepper and rock salt
Some sweet chilli sauce
A handful fresh parsley, finely chopped
A drizzle of brandy or white wine (optional)
Method
Line your grill pan with foil.
Place washed prawns side by side.
Dot with squares of butter, drizzle with oil, season with salt and pepper, add some sweet chilli sauce, scatter with chopped parsley and, if using, add the brandy or white wine.
Grill until whiskers and tails are turning black.
Turn the prawns around and grill further, then remove and place onto serving plates, pouring all the lovely juices from your grill pan on to the prawns.
Serve at once with lots of napkins and finger bowls!
This recipe first appeared on Gourmet Today TV, aired on TVM on 24 October 2014.