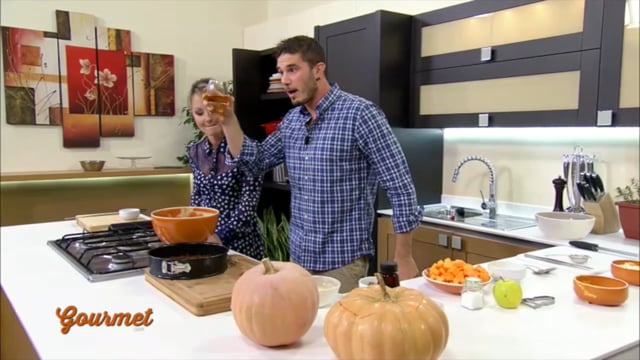 Sean Gravina makes a sweet pumpkin cheesecake
Sweet pumpkin cheesecake
Ingredients
350g gingersnap cookies
½ cup chopped pecans
½ cup icing sugar
8 tbsp unsalted butter, melted
800g cream cheese, softened (apple Cheese cake)
280g molasses sugar
200ml (¾ cup) pumpkin puree
3 tbsp dark rum (or apple juice)
1½ tsp ground cinnamon
1 tsp vanilla extract
½ tsp kosher salt
¼ tsp ground cloves
¼ tsp ground ginger
¼ tsp ground mace
2 eggs
Method
Heat oven to 180°C.
Process gingersnaps, walnuts, and icing sugar in a food processor until finely ground.
Add butter and pulse until evenly combined.
Transfer to a 22cm springform pan set on a rimmed baking sheet, and press crumbs into the bottom and halfway up the sides of the pan; set aside.
Clean the food processor, and then add cream cheese, sugar, pumpkin, rum, cinnamon, vanilla, salt, cloves, ginger, mace, and eggs and puree, stopping to scrape down bowl with a rubber spatula at least once, until smooth.
Pour into crust, bake until browned on top and the middle jiggles slightly when the pan is tapped (approx. 1½ hours).
Let cool to room temperature; chill until set, at least 4 hours or overnight.
This recipe first appeared on Gourmet Today TV, aired on TVM on 31 October 2014.