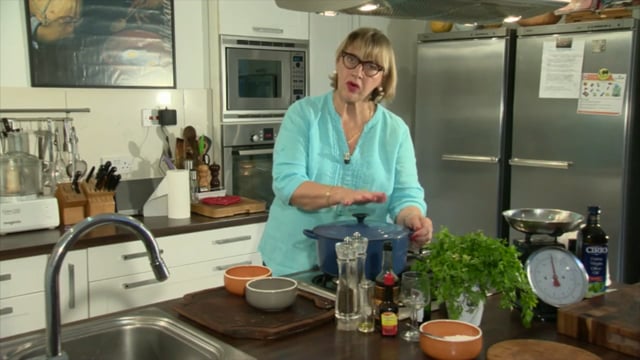 Pippa Mattei makes a traditionally Maltese pigeon pie
Maltese pigeon pie
Serves 4
Ingredients
2 pigeons plus 400g lean pork (cubed and fried)
or 4 pigeons only
3 tbsp oil
1 onion, chopped
2 carrots, peeled and chopped
4 potatoes, peeled and thinly sliced
1 cup cooked peas
2 hard boiled eggs
1 glass red wine
2 glasses water
1 beef /gravy cube
Dash Worcestershire
Dash Maggi sauces
2 tbsp flour
Bay leaves
Parsley
Thyme
250g frozen puff pastry
1 beaten egg to brush pastry
Method
Cut pigeons into four.
Heat oil in large pan, and fry pigeons till golden.
Take out of pan, and set aside.
Add oil if necessary and fry chopped onion, sliced carrots and sliced potatoes and cook till browned.
Put back pigeons, add 2 tbsp flour and stir, add wine cook 1 min.
Add water and cube and stir well.
Season with salt and pepper and a dash of Worcestershire and Maggi sauces and add some bay leaves parsley or thyme.
Cover and simmer for about 1 hour till meat is tender and gravy has thickened.
Five minutes before the end of the cooking, add the fried pork cubes, if using, and the cooked peas.
Cook another five minutes Take off fire, and allow to cool. Take meat off bones of pigeons should you wish.
Roll out the puff pastry, then put the pigeon stew into a pie dish, add the sliced hardboiled eggs, cover the top of the pie dish only, with the pastry and brush the pastry with beaten egg.
Put into hot oven at 180°C. Cook for 20-30 mins till pastry is crisp and brown.
Allow to settle and serve.
This recipe first appeared on Gourmet Today TV, aired on TVM on 28 November 2014.