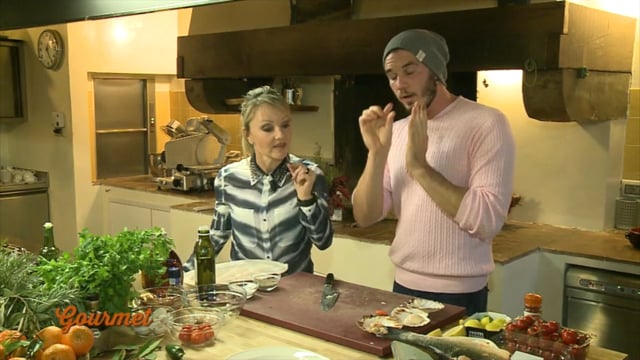 Watch Sean Gravina make a sea bass and scallop ceviche
Sea bass and scallop ceviche
Ingredients
Sea bass
Scallops
Monini olive oil
Handful cherry tomatoes
Method
Remove the scallops from the shell and dice the scallop.
Dice the cherry tomatoes and cut a small chilli pepper.
Place the diced scallops and the tomato mixture into a bowl and add good quality olive oil.
Slice the sea bass as finely as possible.
Drizzle the olive oil onto the plate and place the sea bass slices on top.
Add the scallop and tomato mixture.
Drizzle with lemon juice before serving.
Add a few fine slices of chilli, removing the seeds if you don't like too much of a kick.
Add the mint and season with salt and pepper.
Serve with crusty bread.
This recipe first appeared on Gourmet Today TV, on TVM on 28 November, 2014.
Sponsored by Guinness
Strong tasting Irish stout with a distinctive roasted bitterness. Brewed to perfection for over 200 years. A complex beer full of character that's great with food. Alc. 4.2% Vol.