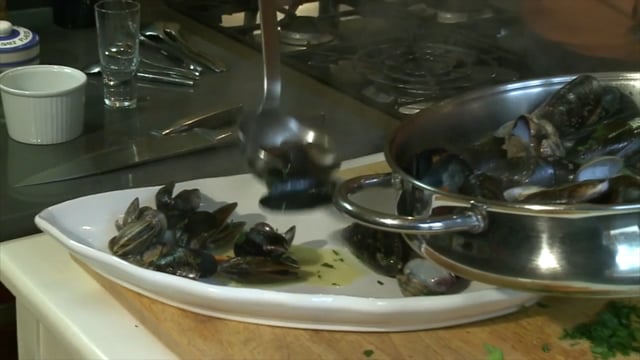 Watch Michael Diacono give a twist to local shellfish with orange and ginger
Mixed shellfish in orange and ginger
Ingredients
250g mussels
250g clams
Olive oil
1 orange, juice only, and some peel
2 cloves garlic, roughly chopped
Handful parsley, roughly chopped
1 tot anisette
1 inch piece ginger
Method
Saute the garlic in the olive oil.
Add the mussels and the clams.
Add the orange juice and the fresh parsley and basil.
Cover with a lid and allow to steam for 5 mins until the shells have opened.
During cooking remove lid and add the anisette.
Peel and roughly chop the ginger and add towards the end of cooking.
Once the shells have opened pour into a serving dish with the juices in the pan.
Chop some of the orange peel into matchsticks and sprinkle on top of the dish.
Add some more fresh parsley and serve immediately with Maltese bread.
This recipe first appeared on Gourmet Today TV, aired on 9 January, 2015.