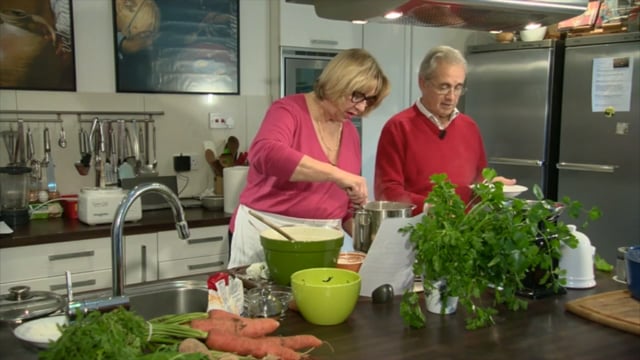 Watch Pippa Mattei make gnocchi with spinach and ricotta and a simple fresh tomato sauce
[WATCH] Gnocchi di spinachi
Gnocchi di spinachi
Serves 12 as a starter or 6 as a main course
Ingredients
For the gnocchi
1 kg Maltese ricotta
1½kg fresh spinach, washed and stalks removed, or 1 kilo frozen spinach
2 eggs
6 tbsp Parmesan cheese, grated
A pinch of nutmeg
Salt and pepper
100g flour (or as needed to thicken dough)
For the sauce
1kg fresh tomatoes
6 cloves of garlic
4 tbsp tomato puree (kunserva)
2 tbsp sugar
4 tbsp olive oil
Salt and pepper
Fresh basil
Method
Cook the spinach, then drain it very well squeezing out all the liquid then chop it up roughly.
Mix well with the ricotta, eggs, cheese, seasoning and flour to make a firm but soft dough. (You will need more or less flour, depending on how well you drained the spinach.)
Bring a large pan of water to a rolling boil.
Roll tbsp of the gnocchi mixture (making them the size of a large marble) in some flour.
Add a few of these at a time to the boiling water, and cook until they rise to the surface, then take them out with a slotted spoon and drain.
Serve immediately on heated plates with the tomato sauce and extra Parmesan cheese.
If you are not serving them right away, they can be placed in a well -buttered oven dish.
In this case, in a small pan, melt extra butter and cook some chopped garlic in it until golden, then pour over the gnocchi.
Sprinkle with extra parmesan cheese and heat in the oven or grill for 15 mins before serving either as is, or with some heated tomato sauce poured over.
This recipe first appeared on Gourmet Today TV, aired on TVM on 23 January, 2015.