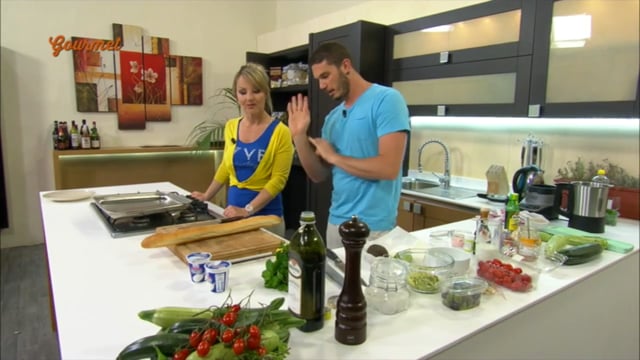 Watch Michael Diacono make crostini with raw artichokes, broad beans and gbejniet
Raw artichoke and broad bean crostini
Ingredients
2 artichokes, cleaned
1 clove garlic, finely chopped
½ lemon, juice only
Olive oil
Salt and pepper
Parsley
10 pods broad beans, peeled
2 spring onions
Maltese bread
½ dried gbejna
Method
Mix the parsley with the garlic, lemon juice and a good quantity of olive oil.
Season with salt and pepper.
Slice the artichoke hearts and place directly in the marinade.
Add the broad beans.
Add a little more olive oil.
Slice the spring onions and add the mixture
Allow to marinate for 15 to 20 mins.
Toast some bread in the oven with a little olive oil until they turn slightly golden.
Top with raw artichoke and bean mixture
Top with gbejna shavings, some more parsley and some more olive oil and serve.
This recipe first appeared on Gourmet Today TV, aired on TVM on 30 January 2015.