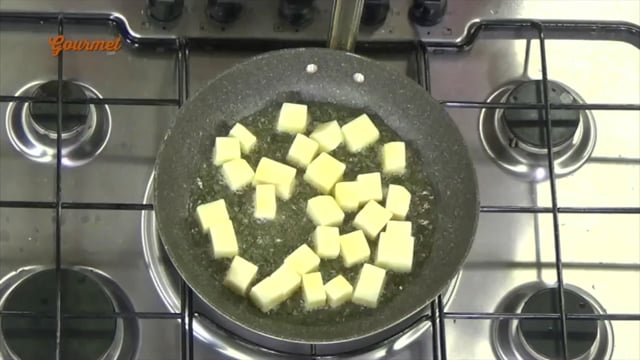 Watch Sean Gravina make a wild sea bream in a crust of salt and seaweed
Baked sea bream in a salt and seaweed crust
Ingredients
12g dried wakeme seaweed
1 orange, zest only
1 lime, zest only
4kg rock salt
3kg wild sea bream, gutted with scales left on
Lemon wedges, to serve
Method
Preheat the oven to 200°C.
Rehydrate the dried wakame seaweekd in 3 litres of cold water for 1 hour.
Remove the seaweed from the water (you should know have about 500g) and tear it into small pieces.
Prepare the salt mix by mixing the rock salt with the orange and lime zest.
Add the seaweed and some of the water and mix. You should have a mixture with the consistency of wet sand.
Place approx. 1/3 of the salt mixture on a baking tray and smooth to ensure even coating.
Place the wild sea bream over the top. It is important that the scales be left on the fish as without the scales too much salt will get into the fish, resulting in a dish that is too salty.
Cover the fish with the remaining salt, leaving the bony head and tail uncovered. Press the salt down so that the fish in completely encased in the salt.
Bake for 30 mins and allow to rest for 10 mins.
Gently break the salt casing off of the fish and clean from skin and bones.
Serve with fried potatoes and lemon wedges.
This recipe first appeared on Gourmet Today TV, aired on 27 March, 2015.