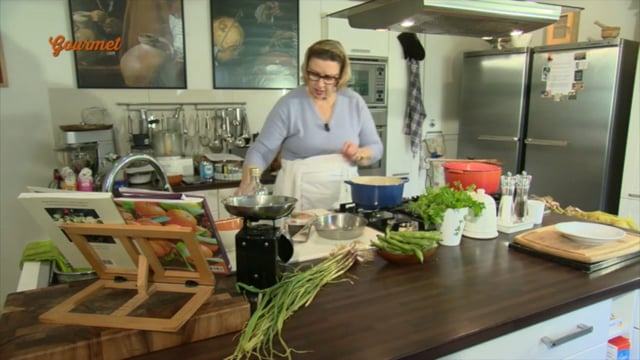 Watch Pippa Mattei make broad beans with garlic, the perfect accompaniment for Maltese bread and tomatoes
Broad beans with garlic
Ingredients
1kg broad beans (ful), peeled twice
6 heads fresh garlic
Handful fresh parsley, chopped
Some water to cover
Salt/pepper
Olive oil
Method
Put some olive oil into pan, and heat for a few mins.
Add the peeled chopped garlic, and cook for a few mins.
Add the broad beans, and toss for a further few mins.
Add a little water to just cover and continue to simmer adding the chopped parsley, salt and pepper to taste.
Allow to cook till beans are tender and water completely reduced.
Serve warm or at room temperature, with lots of Maltese bread, oil and tomatoes.
Get more of Pippa Mattei's recipes in her books Pippa's Festa and 25 Years in a Maltese Kitchen.
This recipe first appeared on Gourmet Today TV, aired on TVM on 10 April, 2015.