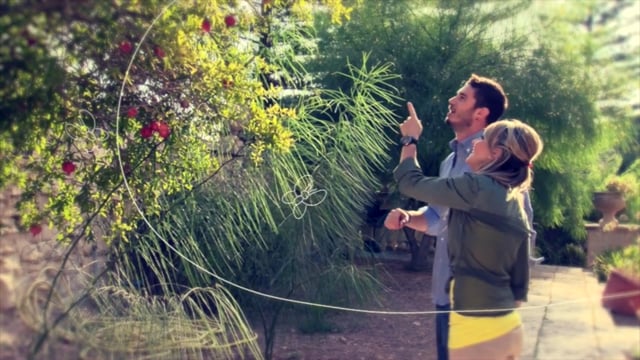 Watch Sean Gravina make a fish steak on a bed of broad beans and artichokes
Fish steak on baked broad bean and artichokes
Ingredients
4 lemons, plus a few thin slices to finish
2 large artichokes
2 bay leaves
2 sprigs thyme
2 garlic cloves, thinly sliced
1 tbsp pink peppercorns
125ml wine
60ml olive oil
250g broad beans, shelled
250g peas, shelled
1 bunch of flat leaf parsley
Salt and pepper
1 wreckfish steak (dott)
1 tsp bicarbonate of soda
2 tbsp flour
A few sprigs thyme
2 bay leaves
1 clove garlic
A knob butter
Method
Preheat the oven to 200°C.
Juice the lemons and discard all but two of the empty lemon halves.
To clean the artichokes, cut off most of the stalk and start removing the tough outer leaves by hand. Once you reach the softer leaves, take a sharp serrated knife and trim off 1- 2cm from the top of the artichoke. Cut the artichoke in half lengthways so you can reach the heart and scrape it clean. Use a small, sharp knife to remove all the hairs. Immediately rub the heart with a little lemon juice to prevent it discolouring. Cut each artichoke half into slices 5mm thick. Place in cold water and stir in half the remaining lemon juice.
Drain the artichokes slices and spread them out on a baking tray.
Add the remaining lemon juice, the 2 reserved lemon halves and all the rest of the ingredients except the broad beans, peas and parsley.
Cover with foil and bake for 45-60 mins or until the artichokes are tender. Remove from the oven, take off the foil and let the artichokes cool down.
Fill a large saucepan with plenty of water and bring to the boil. Add the broad beans and peas and blanch for 2 mins, then drain in a colander and run under cold water to refresh.
Leave in the colander to dry. If the broad beans are large and have tough skins, you may want to remove them. Simply press each one gently with your fingertips until the bean pops out.
Remove the lemon halves from the artichokes. Mix the artichokes with the beans, peas and parsley, and stir in the lemon slices. Taste for salt and pepper, sprinkle the peppercorns.
Combine the flour and bicarbonate of soda along with a little salt.
Rub skin of the fish and place skin side down in a hot pan with olive oil.
Once the skin has developed a bit of a crisp, turn the fish over and add the thyme, bay leaves, garlic and butter to the pan and baste the fish until cooked.
Serve on a bed of baked broad bean and artichoke.
This recipe first appeared on Gourmet Today TV, aired on TVM on 10 April, 2015.