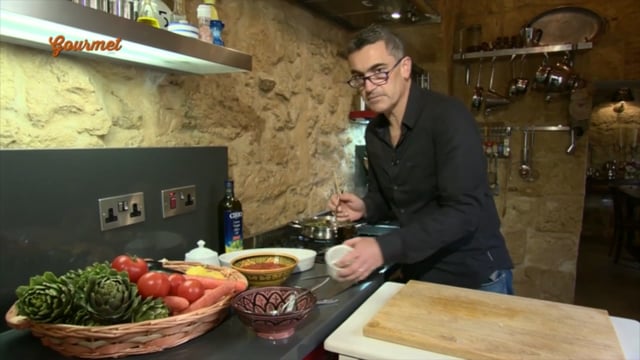 Watch Michael Diacono make a minced lamb stew with green beans
Mediterranean minced lamb with green beans
Ingredients
Olive oil
1 onion
2 cloves garlic
1 carrot
2 bay leaves
500g minced lamb
Salt and pepper
1 glass red wine
200g green beans, blanched for 3 mins
½ tsp mixed spice
1 tin tomatoes
Handful parsley, chopped
Method
Chop the onion, garlic and carrot and cook in olive oil until soft for approx. 3 mins.
Add the minced lamb and season with salt and pepper.
Allow to cook for approx 10 mins until the lamb is cooked through.
Add the red wine and the green beans.
Add the mixed spice and tinned tomatoes, cover with a lid and allow to simmer for 30 mins on a low heat.
Top with chopped parsley and serve with boiled or mashed potatoes.
This recipe first appeared on Gourmet Today TV, aired on TVM on 24 April, 2015.