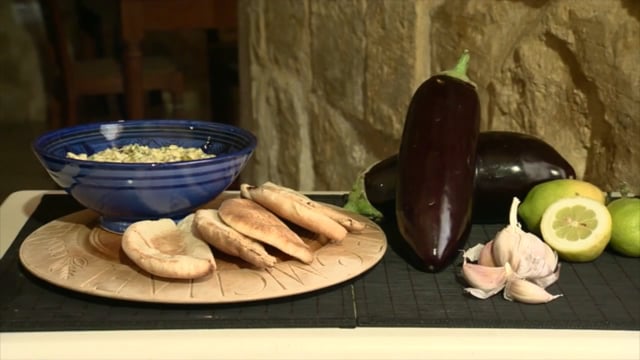 Watch Michael Diacono make a Middle Eastern baba ganoush
Baba ganoush (aubergine dip)
Ingredients
1 aubergine
Olive oil
1 clove garlic, finely chopped
1 tbsp tahini
½ tsp cumin seeds
1 tsp ras el hanout
1 chilli
4 tbsp Benna yoghurt
½ lemon, juice only
Handful mint
Handful parsley
Olive oil
Method
1.Preheat the oven to 225°C.
2.Make some holes in the aubergine and drizzle with olive oil.
3.Place on a baking tray and cook in a hot oven for 30 – 45 mins.
4.Allow to cool and remove the top of the aubergine.
5.Slice in half and remove the meat from the skin, leaving a few small bits of skin.
6.Chop the meat roughly.
7.Add the remaining ingredients, season with salt and pepper and mix well.
8.Place the baba ganoush in a serving dish and top with some more olive oil.
9.Heat the pita bread in the oven and serve warm with baba ganoush.
This recipe first appeared on Gourmet Today TV, aired on TVM on 29 May, 2015.