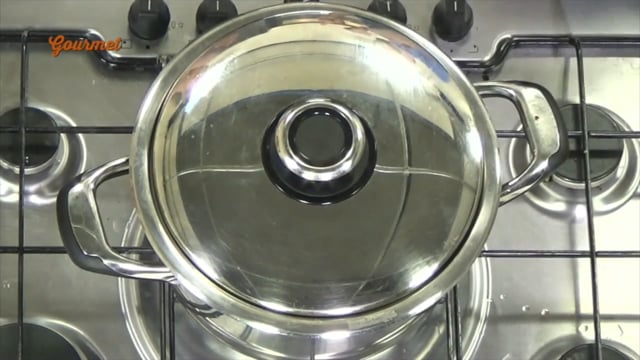 Watch Sean Gravina use local peaches to make a classic Bellini cocktail
Bellinis were first made by Guiseppi Cipriani, founder of Harry's Bar in Venice, Italy in 1934. Originally made with white peach puree and prosecco, the original recipe uses raspberry or cherry juice to give it a pink glow. Sean Gravina puts a twist on this classic recipe using Maltese peaches which, though have a much more orange colour have incredible flavour and work just as well.
Maltese peach Bellini
Serves 4
Ingredients
2 peaches
4 mint leaves
½ bottle prosecco, chilled
½ peach, for garnish
Demerara sugar
Method
Blanch the peaches in boiling water until the skin begins to lift off the peach.
Plunge into iced water to stop the peaches from cooking and peel when cool enough to handle.
Remove the stone and place in a blender with a dash of prosecco to loosen and some mint leaves and blend into a puree.
To make the garnish, cut the ½ peach into 4 slices.
Place in a hot pan with demerara sugar and roast until coloured on one side but not still retains its bite
Fill one third of a chilled champagne glass with peach puree and carefully top with prosecco. The fruit causes the prosecco to fizz so fill very slowly to avoid fizzing over.
Stir the puree and the prosecco and garnish with a roasted peach slice.
This recipe first appeared on Gourmet Today TV, aired on TVM on 12 June, 2015.