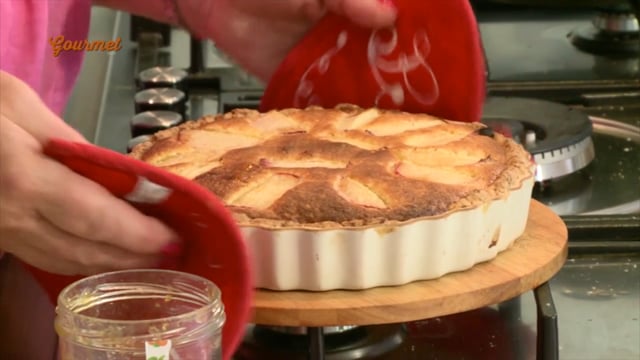 Watch Pippa Mattei use succulent Maltese peaches to make a peach and almond tart
Peach and almond tart
Ingredients
300g sweet short crust pastry
100 g caster sugar
140g butter left out of fridge to soften
2 eggs, beaten
140 ground almonds
50g plain flour
3 peaches sliced
Apricot jam
Crème fraiche, to serve
Method
Prepare 300g sweet short crust pastry. Line a suitable flan dish with this and bake for 20 minutes till golden and set aside.
Whisk the sugar and softened butter together until they are pale.
Beat in the eggs and finally the ground almonds and flour.
Spoon into your prepared pastry case, arrange the peach slices on top in a circle and bake for 45 minutes until golden.
When cool, brush the apricot jam over the top.
Serve with chilled crème fraiche.
Get more of Pippa Matttei's recipes in her books 25 Years In A Maltese Kitchen, Pippa's Festa and now Fil-Kcina ma' Pippa, now available at leading bookstores.
This recipe first appeared on Gourmet Today TV, aired on TVM on 12 June, 2015.