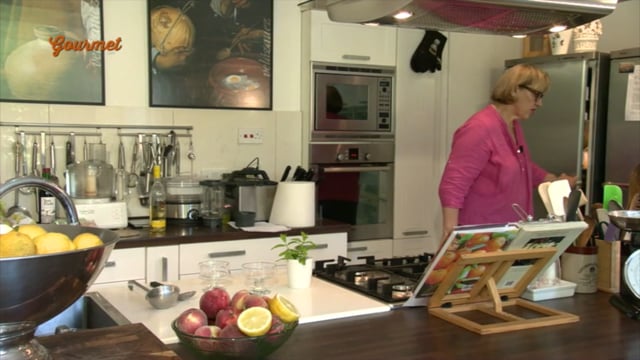 Watch Pippa Mattei make a simple summer dessert of peaches poached in sweet wine
Poached peaches in Suaternes
Serves 4
Ingredients
4 firm but ripe peaches
1 tbsp lemon juice
100 g sugar
400ml Sauternes (or other sweet wine)
1 piece lemon zest
½ vanilla pod, split lengthwise
Fresh mint leaves
Method
Peel 4 peaches, put in bowl, sprinkle the lemon juice and 50g sugar, stir, set aside.
Into pot put 400ml wine, 50g sugar, strip of lemon zest, and the ½ vanilla pod, bring to the boil till sugar dissolves.
Reduce heat and add peaches and cook for 5 mins.
Using slotted spoon, take out peaches and put into glass bowl.
Leave liquid in pot and continue to boil till reduced to a syrup (180ml)
Strain through a sieve onto peaches and leave to cool in fridge.
When ready to serve, put one peach and liquid into suitable glasses, garnish with mint leaves and serve.
Get more of Pippa Matttei's recipes in her books 25 Years In A Maltese Kitchen, Pippa's Festa and now Fil-Kcina ma' Pippa, now available at leading bookstores.
This recipe first appeared on Gourmet Today TV, aired on TVM on 12 June, 2015.