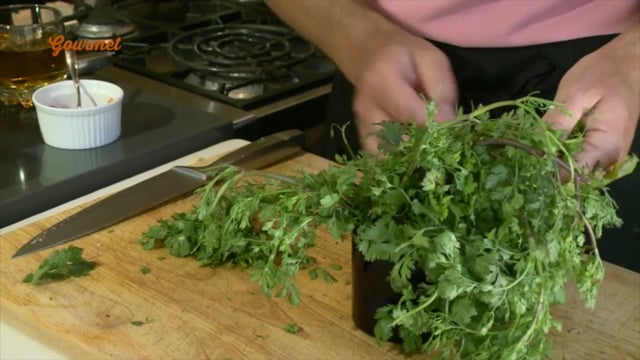 Watch Michael Diacono make a tomato and ginger chutney
Tomato and ginger chutney
Ingredients
1kg heirloom tomatoes
1 clove garlic, finely chopped
1-inch piece of ginger, finely chopped
1 tsp chopped chilli
Handful fresh coriander, roughly chopped
1 tbsp mustard seeds
1 tsp cumin
50g sugar
½ cup apple cider vinegar
1 tsp turmeric
Sea salt
Method
Pour boiling water over the tomatoes until completely covered and allow to sit for 3 mins.
Drain and peel the tomatoes, cutting them into chunks.
Add the tomato chunks to a saucepan, stirring every now and then.
Add the garlic, ginger and chilli and allow to simmer for approx. 15 mins until some of the water has evaporated.
When the sauce has thickened add the fresh coriander, mustard seeds, cumin, sugar, apple cider vinegar, turmeric and salt and allow to simmer for another 10 mins.
Place in sterilized jars while the chutney is still hot.
Allow to cool in the jars and keep in the fridge for up to 3 months.
This recipe first appeared on Gourmet Today TV, aired on TVM on 26 June, 2015.