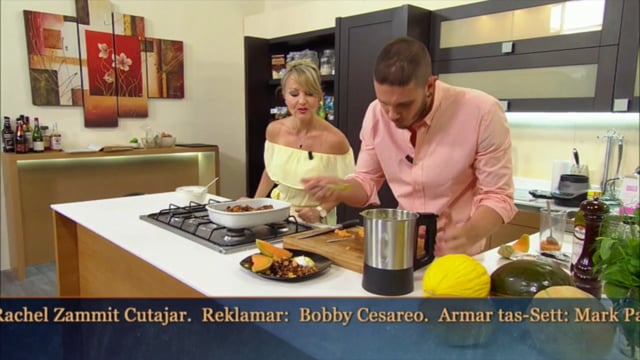 Watch Sean Gravina make homemade granola
Homemade granola
Ingredients
250g oats
50g hazlenuts
50g almonds
50g pistachios
50g pecan nuts
2 tbsp sesame seeds
2 tbsp sunflower seeds
2 tbsp pumpkin seeds
50g golden syrup
50g honey
50g raisins
50g apricots dried
Method
Preheat the oven 160°C.
Put all ingredients except the dried fruit into a bowl and mix well.
Divide between 2 large lipped baking sheets lined with baking paper.
Bake in the oven for 40 mins, giving a mix every 10 mins so it all becomes evenly coloured.
Remove from the oven, mix the dried fruit and allow to cool.
Serve with Greek yoghurt and fresh fruit.
The granola will keep in an air-tight container for up to two weeks.
This recipe first appeared on Gourmet Today TV, aired on TVM on 3 July, 2015.