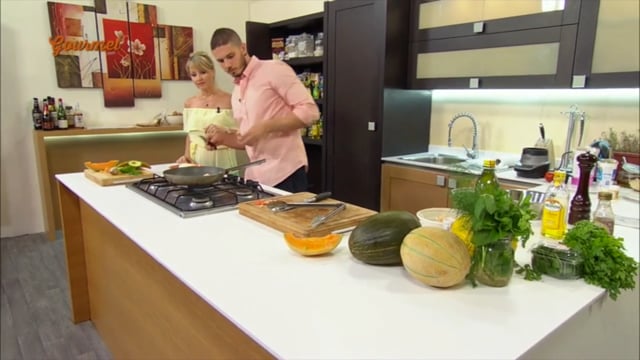 Watch Sean Gravina make seared scallops with an avocado and melon salsa.
Scallops with melon and avocado salsa
Serves 2
Ingredients
Melon and avocado salsa
1 avocado, diced
½ small melon, diced
5 cherry tomatoes, halved
3 tablespoons fresh lime juice
½ lime, zest only
1 tsp chilli flakes
1 tbsp olive oil
Salt and pepper
Handful coriander, chopped
Scallops
8 scallops
Salt and pepper
Oilve oil
1 tbsp butter
Method
To make the salsa, mix together the ingredients of the salsa and set aside until ready to serve.
Heat a pan with olive oil on high heat.
Remove the orange ovary from the scallop and place the scallops in the very hot pan.
Add the butter and baste the scallops, removing from the heat as soon as they change colour (approx. 1 min on each side). It is important not to overcook them as they turn rubbery.
Serve the scallops on a bed of avocado and melon salsa and garnish with coriander, lime and fresh pepper.
This recipe first appeared on Gourmet Today TV, aired on TVM on 3 July, 2015.