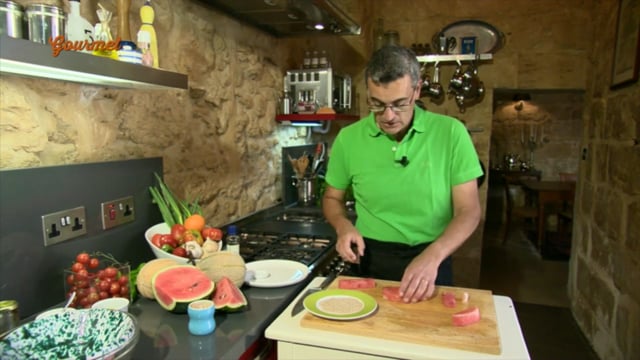 Watch Michael Diacono make sashimi without fish! Substituting tuna for watermelon.
Watermelon sashimi
Ingredients
2 large slices watermelon, ideally seedless
4 tbsp sesame seeds
Salt
Soy sauce
Wasabi (optional)
Method
Cut the watermelon into even squares and remove any seeds if you aren't using the seedless variety.
Place the sesame seeds in a flat plate and dip the one side of the watermelon chunks into the sesame seeds and place on a serving plate.
Sprinkle with a little salt and serve with soy sauce and wasabi if using.
This recipe first appeared on Gourmet Today TV, aired on TVM on 3 July, 2015.