MITA signs €2.5 million outsourcing agreement
Government announces outsourcing framework for various online and offline ICT applications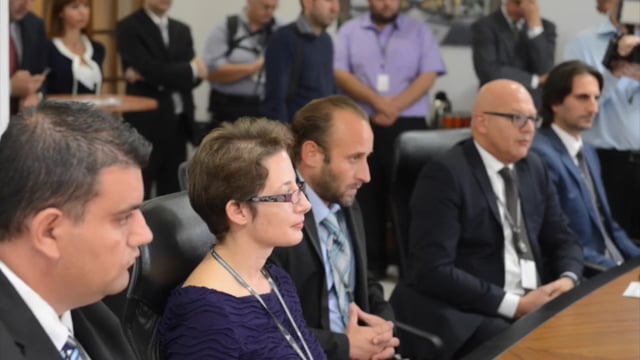 MITA signs outsourcing agreement • Video Ray Attard
Five ICT companies today signed an agreement with government's information technology agency, MITA, which will see them running and supporting some of government's systems.
The companies; 2i, Alert, iLab Malta, Loqus Public Sector and Seasus, will be maintaining, supporting and upgrading 44 ICT systems in a number of sectors, including health, social services, taxation and government administration.
MITA chairperson Tony Sultana said the agreement consists of software development and operational services on applications managed by the agency.
He said the companies will be complimenting the agency which is responsible for all f government's ICT systems. "Through such deals we'll make most of the technology at our disposal for the benefit of the country and the people," he said.
The deal, worth €2.5 million, is the first of its kind and Sultana said "through this outsourcing framework, MITA will be able to dedicate more time and resources on other programmes and initiatives which bring about an improved quality of life for citizens."
Parliamentary secretary for competitiveness and economic growth Jose Herrera said the deals signed today confirm government's trust in the private sector.
Explaining that the deals will cover a five-year period, Herrera said "some of the systems included in the framework are key to government and this shows our trust in the maturity of the private sector. This procurement shows that we want the private sector to participate in the development of the digital economy."
On his part, economy minister Chris Cardona highlighted the recent reforms government carried out in the public procurement process, aimed at increasing the participation of SMEs.
"We believe that the private sector has a critical role in assisting us in the delivery of our services in amore efficient manner," Cardona said.